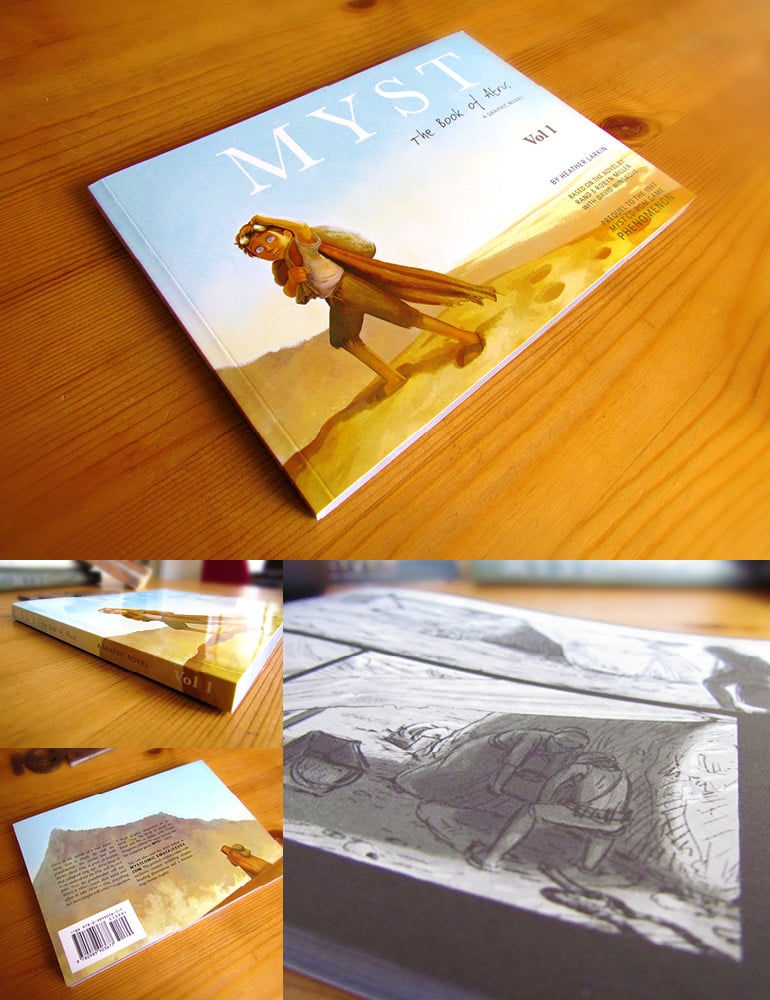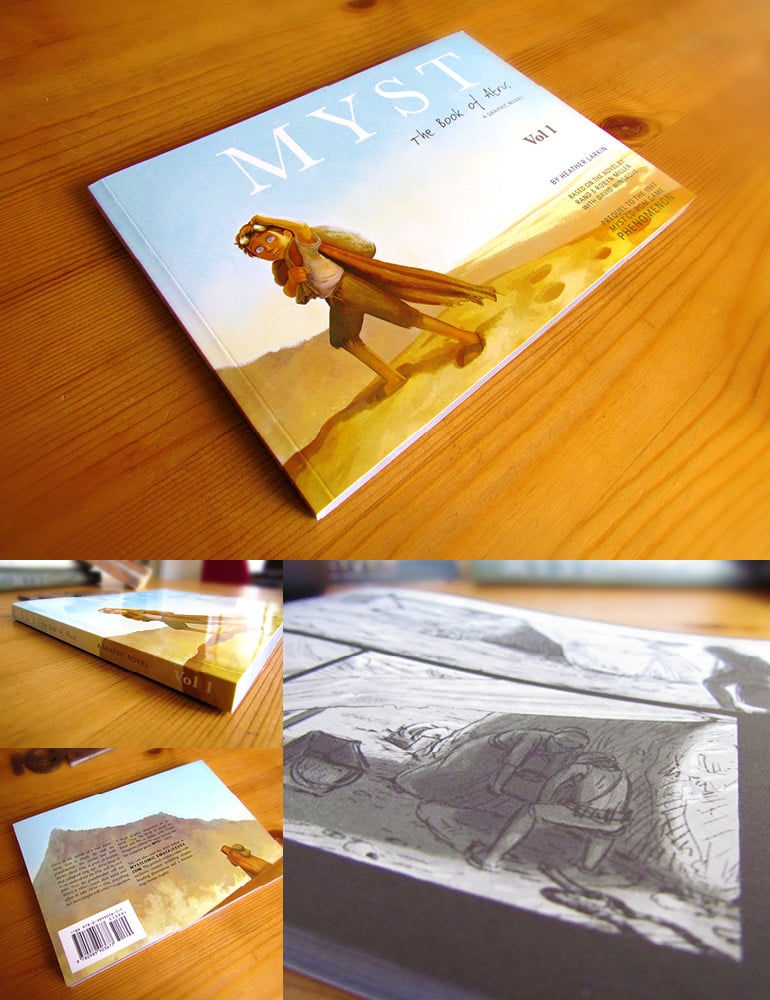 Myst The Book of Atrus - A Graphic Novel (Vol 1)
$15.00
*******************************
EDIT: 1/18/2016
The store is open again! I am now fully settled in my job and I'm ready to take new orders. Thank you again for your patience after the long delay.
-Heather
*******************************
Softcover
164 pages, black and white
Dimensions: 9" x 6.5" x 0.5"
Printed by United Book Press, Baltimore.
Alone in the middle of a vast desert, Atrus lives a simple life with his grandmother. She excites him with stories about the D'ni, a great civilization that collapsed long ago. Atrus longs to know more about the D'ni, and his own past, than his grandmother will say. When a visitor enters their world and offers to take Atrus to D'ni, everything he's been taught will come into question.
A fresh graphic adaptation of the novel, "Myst The Book of Atrus" by Rand and Robyn Miller with David Wingrove, telling the story behind the hit computer game MYST (1993). Adapted and illustrated by me, Heather Larkin (http://www.larkinheather.com).
You can also read the story online at http://mystcomic.smackjeeves.com. This printed version comes with exclusive content including a thirteen-page bonus chapter, chapter heading illustrations and an introduction about the project not found online.
For an extra $5, you can have your book signed and sketched in by the artist.
Profits from the book sales help me continue this project (and help Cyan too!)
Domestic orders are shipped via USPS Media Mail. International orders are shipped via USPS First Class International Package Mail.
Please allow for up to two weeks for processing.
MYST, characters, names and all related indicia are copyrights of Cyan, Inc. © 2013. All Rights Reserved. MYST® is a registered trademark of Cyan, Inc. Used with permission.
Questions? Email me at larkinheather@gmail.com.